Announcements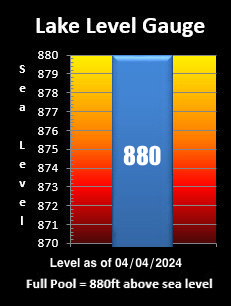 Advertisements
Contact Info
Lake Buckhorn
1817 State Route 83
Unit 332
Millersburg, OH 44654

Phone:
330-674-9961

Fax:
330-674-5612

Email:
staff@lakebuckhorn.info

Web:
www.lakebuckhorn.info

Hours:
Monday, Tuesday, Thursday, Friday 8am - 4pm

Closed:
Wed, Sat, Sun.
Local Weather
2023 LBPOA ELECTION RESUME FORM
MUST BE RETURNED TO THE OFFICE BY
3:00PM FEBRUARY 17, 2023
Eagle on the Beach
2019 CCR Reports
Should We Be Worried About Our Dam?
OPERATION SAVE A LIFE FREE SMOKE ALARMS
Pressure Test Form
Kevin Dean CCR Report
Kevin Dean CCR Report 2
2016 CCR Bloomfield Water Co
Bloomfield CCR Table 2016
Bloomfield Letter
Boating Rules and Regulations
Natural Gas Service Announcement
Fishing Rules & Regulations
Lake Buckhorn
Located just 10 minutes south of Millersburg, Ohio, off State Route 83, Lake Buckhorn is a residential/recreational community built around a 220-acre lake.

Families, retirees and weekend recreationers alike make up our community, which includes approximately 300 homes and 565 members.

Surrounded by lush, wooded Hillsides--- where nature's wildlife abounds, Lake Buckhorn is Holmes County's only residential resort-style community.
This website is designed for members to keep current on the happenings and important events at Lake Buckhorn, and also to inform prospective members about Lake Buckhorn.We invite you to tour our site and learn more about Holmes County's best-kept secret!
MEMBERS OF LAKE BUCKHORN……
SEASONS ARE CHANGING…
SUBMIT YOUR SCENIC SHOTS OF LAKE BUCKHORN FOR ALL TO SEE
staff@lakebuckhorn.info
Be sure to check out our Member Advertisements and Commercial AdverstisementsClick Here!