Announcements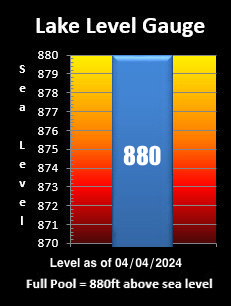 Advertisements
Contact Info
Lake Buckhorn
1817 State Route 83
Unit 332
Millersburg, OH 44654

Phone:
330-674-9961

Fax:
330-674-5612

Email:
staff@lakebuckhorn.info

Web:
www.lakebuckhorn.info

Hours:
Monday, Tuesday, Thursday, Friday 8am - 4pm

Closed:
Wed, Sat, Sun.
Local Weather
Boating and Fishing
With 220 acres and miles of shoreline, Lake Buckhorn is a perfect place for boating, fishing and water skiing.

A variety of fish swim the waters in lake Buckhorn, and the lake recently was restocked with fish (as was approved by the board of trustees with this year's budget).

The smooth waters make Lake Buckhorn a perfect place for water skiing, tubing and enjoying personal watercraft.
Boaters and anglers at Lake Buckhorn are bound by the rules and regulations set forth by the State of Ohio, and those included in the LBPOA Rules and Regulations.

Dock space may be rented on an annual basis from the LBPOA.

Note: current fishing rules are posted at various spots throughout the property. Please familiarize yourself with these rules prior to fishing.
Please refer to ODNR website for more information: Click Here!
Boating Rules and Regulations
Fishing Rules and Regulations
Boating Saftey Video
Boating Safety
Boating Quiz
BOAT INSURANCE COMPARISON INFORMATION -
TIPS FOR BUYING WISELY
IOS Boating Apps
Android Boating Apps