Announcements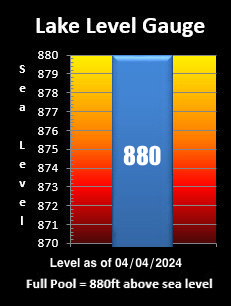 Advertisements
Contact Info
Lake Buckhorn
1817 State Route 83
Unit 332
Millersburg, OH 44654

Phone:
330-674-9961

Fax:
330-674-5612

Email:
staff@lakebuckhorn.info

Web:
www.lakebuckhorn.info

Hours:
Monday, Tuesday, Thursday, Friday 8am - 4pm

Closed:
Wed, Sat, Sun.
Local Weather
Rudy Eppley and Fiance' Shelby Amos are newer residents to Lake Buckhorn, living on Ruswil drive for the last 15 months, they have come into some medical hardships. Recently Shelby Amos was Diagnosed with a extreamly rare auto imune disease known as Necrotising Myopothy. Shelby was admitted into the Emergency room On March 17th after symtoms of Muscle weakness turned critical and started to effect her breathing. Shelby underwent many major medical tests including biopsys and spinal taps, trying to diagnose the problem at the Ohio State University Hospital. She recently has been released to be treated as an outpatient back to her home after over a Month being in intensive care Brain and spine at OSU. Her disease is a lifelong disease that will require treatment twice a week, because of this Rudy and Shelby have started a go fund me page and would apreciate any help to cover some of the medical expenses and house renivations they need to make, which includes railings steps, and Bathroom medical support equipment. They would like to thank you for any and all help you can provide, it is a blessing.
Listed here is the go fund me Link to help support them: https://www.gofundme.com/help-us-support-shelby-amos
OPERATION SAVE A LIFE FREE SMOKE ALARMS
Gas Line Update November 2016
Pressure Test Form
BLOOMFIELD WATER CO. DRINKING WATER CONSUMER CONFIDENCE REPORT FOR 2015
Bloomfield CCR Table 2015
Consumer Notice of Tap Water Result
Boating Rules and Regulations
Natural Gas Service Announcement
Fishing Rules & Regulations
Lake Buckhorn
Located just 10 minutes south of Millersburg, Ohio, off State Route 83, Lake Buckhorn is a residential/recreational community built around a 220-acre lake.

Families, retirees and weekend recreationers alike make up our community, which includes approximately 300 homes and 565 members.

Surrounded by lush, wooded Hillsides--- where nature's wildlife abounds, Lake Buckhorn is Holmes County's only residential resort-style community.
This website is designed for members to keep current on the happenings and important events at Lake Buckhorn, and also to inform prospective members about Lake Buckhorn.We invite you to tour our site and learn more about Holmes County's best-kept secret!
MEMBERS OF LAKE BUCKHORN……
SEASONS ARE CHANGING…
SUBMIT YOUR SCENIC SHOTS OF LAKE BUCKHORN FOR ALL TO SEE
staff@lakebuckhorn.info
Be sure to check out our Member Advertisements and Commercial AdverstisementsClick Here!